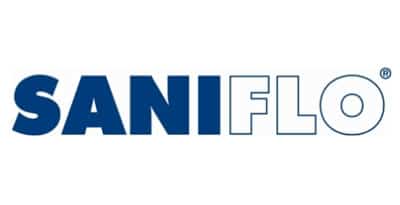 Saniflo works where convention doesn't.
Because Saniflo products are perfect for unconventional situations where drainage is a problem, you'll be able to say "yes" to your customers more often. More jobs each month and more revenue for your business.
A bath in the basement, a loo in the loft or a shower under the stairs! Wherever you need access to conventional drainage but there's none close by, Saniflo probably has a product to help you find a solution.
Having brought the macerator to the UK almost 40 years ago, we ow have a huge range of over 30 products including macerators, pumps, lifting stations and integrated sanitaryware; all designed to work with small bore pipework that's easy to install and run to the nearest soil pipe. You'll find they're now very quiet and unobtrusive in operation and with many slimline models available; easy to hide away.
All our products are designed and manufactured in France and rigorously tested in our factory. We have a wealth of experience in the market – 60 years of continuous development and testing goes into each device – constantly refining and improving our products are we're so confident in their reliability they're guaranteed for 2 years with an additional 3 years for our new products.
Saniflo UK also has a national network of over 100 service engineers available to our customers supporting the product day in and day out, meaning worry free installation for plumbers and end users.
All you need to do is think of the possibilities!