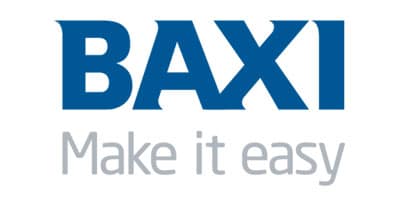 Established in 1866, Baxi has been a UK manufacturer for over 150 years. It is known for cutting edge heating solutions, backed by industry-leading customer support, nationwide availability of parts and expert training courses.
We make it easy:
·         Warranty – we're so confident at the reliability of our boilers that they come with industry-leading warranties, for complete peace of mind.
·         Efficiency – all of our boilers are Boiler Plus compliant as they have an efficiency rating of 92% ErP or more and they are endorsed by the Energy Saving Trust.
·         Technical support – we provide practical training, technical help and genuine parts.
·         Easy to install – they are lightweight, compact
·         Save time – our boilers come with a pre-plumbing jig, complete with preformed copper pipe tails, built-in filling loop to save you time and money during installation.