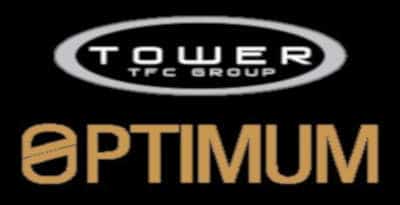 TFC Group and its associated companies, with ISO 9001 accredited status, has been established for more than 42 years. The group has a proven track record of supplying control products and accessories to distributors and manufacturers in the domestic and commercial heating and electrical markets.
Our key recognisable companies and associated brands are Tower, Optimum & TFC Group (UK) Ltd. TFC, each well-known in their respective markets for providing cost-effective products that meet customer's needs. Demand patterns and stock levels are continuously monitored to ensure ex. stock availability of our top-selling products. A recent service enhancement has been to standardise a next-day delivery service for all shipments.
Optimum products now the latest brand in the group constitute a comprehensive range of time, time-and-temperature and lighting controls. Made to current European Norms in modern ISO 9001 manufacturing facilities, Optimum products have a deserved reputation for quality, reliability and value for money.
Tower products have been carefully selected to provide a complementary range of flue guards, thermostats, motorised valves, TRV's, water treatment chemicals and accessories. In combination, the two brands have wide-ranging scope to satisfy a broad range of HVAC control requirements.
Tower TFC Group LLP ensures that products are designed and manufactured to an exacting quality and technical requirement, utilising years of experience.