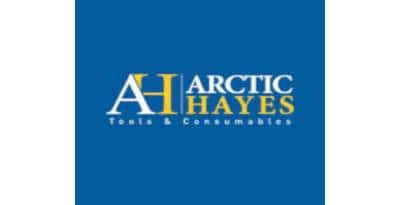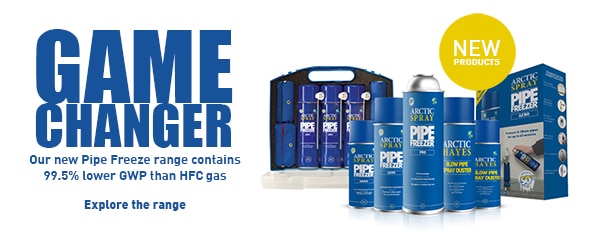 Arctic Hayes is the UK's largest supplier of premium quality Plumbing and Heating consumables and equipment. Our Arctic Spray, Arctic Hayes, Vortex and Sleepsafe brands are widely acknowledged as best in class.
With new and innovative products, excellent customer service and our knowledgeable sales team, you can have the confidence to choose tools and consumables which exceed the demanding expectations of professional installers.
Our Industry leading Pipe Freeze range contains 99.5% lower global Warming Potential than the old HFC gas, reducing our annual carbon footprint. A real-world reduction of more than 100,000 tonnes of carbon dioxide, the equivalent to taking over 21,000 cars off the road!
Arctic Hayes smoke products are a vital tool within the plumbing, heating and ventilation industries, helping to reveal air movements and expose leakages or blockages in air ducts, chimneys and plumbing.
Our full range covers everything you need to get the job done; Pipe Freezing Systems, Carbon Monoxide and Smoke Detection, Smoke Testing Pellets & Matches, Vortex Blowtorches & brazing Gas, Aerosols and Greases, Testing Equipment, Lighting Accessories, Building Regs, Access Panels, Hygiene and PPE, Washers and Seals, Tools & Gauges, Stove Care and Paints and much more.
Based in Leeds, UK, Arctic manufactures to ISO 9001:2008 and works to a rigid environmental policy.