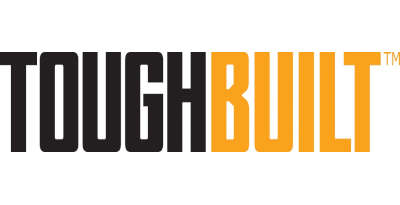 IF IT'S NOT BETTER, TOUGHBUILT DON'T MAKE IT. IT'S AS SIMPLE AS THAT.
TOUGHBUILT create innovative products that help you build faster, build stronger, and work smarter. How do we do it? We listen, we research how professionals work, then create tools to help them save time, save hassle, and save money. If it is not better, we don't make it. It's as simple as that.
TOUGHBUILT INNOVATION
When you check out a ToughBuilt product, you'll probably think "I wish I'd thought of that." In a way, you did. Because before we start designing, we spend hours watching guys like you at work. Then we figure out how to make your life work easier, better, faster.
TOUGHBUILT QUALITY
You probably own a tool that belonged to your Dad. It's been sharpened, oiled, worn smooth and still works like the day it was made. That's the kind of tools we make. We design every ToughBuilt product to last.
We invent, engineer, test, and verify every ToughBuilt product in the USA, manufacture every one to our strict quality standards and back them up with a Warranty.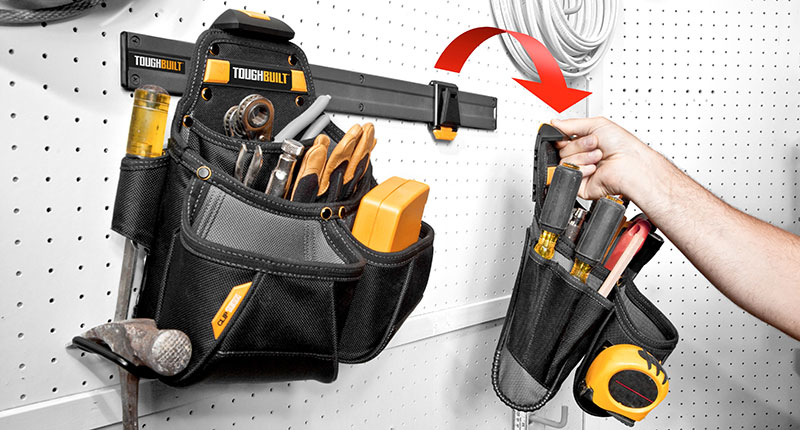 | MPG | Manufacturers Code | Product Description | Bell Stock Code |
| --- | --- | --- | --- |
| Accessories | TOU-33 | T/BUILT Smart Phone Pouch Inc Pad | TOU-33 |
| Accessories | TOU-52 | T/BUILT Modular Hammer Loop | TOU-52 |
| Accessories | TOU-53 | T/BUILT 24" Wall/Van Organiser | TOU-53 |
| Accessories | TOU-CT-01 | T/BUILT Contractor Pouch | TOU-CT-01 |
| Accessories | TOU-CT-180-8 | T/BUILT 8" Tote & Universal Pouch | TOU-CT-180-8 |
| Accessories | TOU-CT-20-LX | T/BUILT Drill Holster Specialist | TOU-CT-20-LX |
| Accessories | TOU-CT-20-S | T/BUILT Drill Holster Lithium Ion | TOU-CT-20-S |