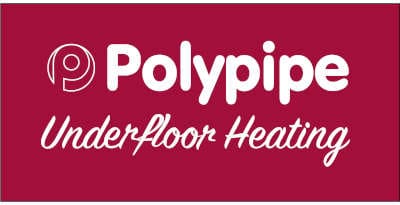 If you're an Heating Engineer and would like to join Polypipes Registered Heating Engineer Network, you can find out more by clicking the link below.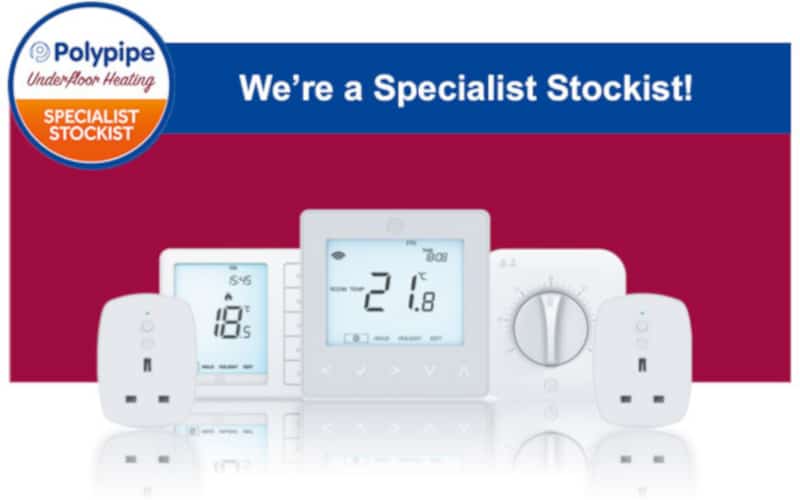 Here at Bell Plumbing, we have undertaken extensive BPEC accredited training with Polypipe Underfloor Heating to give our staff the knowledge and expertise of how Polypipe's system offerings can benefit your project.
Our staff members have undertaken extensive training by Polypipe on their underfloor heating systems allowing them to generate an underfloor heating quote and recommend the best system for your project. If you've found the system you're looking for, Bell Plumbing Supplies have priority design turnaround with Polypipe's dedicated design team, meaning you can begin your job sooner rather than later.
If you would like us to recommend one of Polypipe Underfloor Heating's RHEN members to professionally, install the system of your choice.
Alternatively, you can search your local RHEN member by clicking the button below.
Why Underfloor Heating?
Polypipe's underfloor heating systems can do more for you and your home than you think. The systems designed with minimum interference in mind, meaning you have more freedom over the design of your rooms than ever before.
Speak to a member of our BPEC qualified team to help you decide what system would be best for you.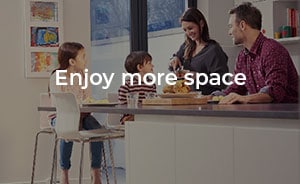 Since your heating system is underfoot, you have more space to make your own. No radiators makes way for cleaner lines, minimal clutter and a more contemporary ambience providing that open plan appeal.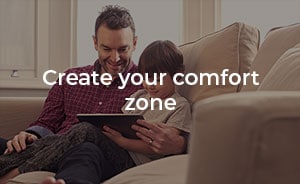 Having precise control of the temperature throughout your home lets you create your perfect comfort zone, every day. Ask a member of our knowledgeable team member to decide, which control would be best for you. We have a range of controls from standard to Smart Plus in stock.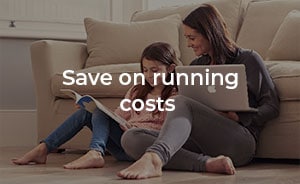 Underfloor heating provides an efficient alternative to traditional heating methods. By helping to distribute heat more evenly throughout your home, it can help to reduce energy costs.
Compared to radiators where it's warmer closer to the source of heat, all underfloor heating systems provide a consistent heat across a greater overall area. Radiators aside, what benefits separate water-based underfloor heating from electric?
What are the differences between water and electric systems?
There are two main types of underfloor heating, water-based and electric. Both can have valid applications, but here we outline why Polypipe's water based systems might be the smarter choice.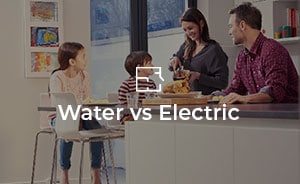 Electric systems use electrical current to heat a network of heating elements and require continuous power for as long as they're turned on. Once up to temperature, water-based systems only require the boiler to make small adjustments to maintain the perfect temperature and help save energy.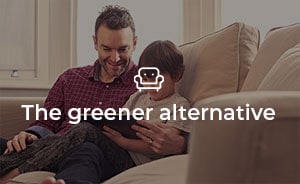 Water-based systems use less energy to maintain a comfortable temperature over a longer period; consequently, they're able to reduce your home's carbon footprint further than that of electric systems.
What's more, water-based systems are ideal for use with ultra-efficient air or ground-source heat pumps, cutting emissions even further.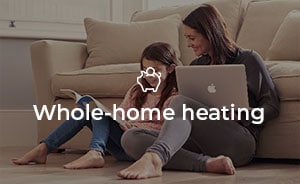 Due to their relative inefficiency compared to water-based systems, electric underfloor heating installations are best suited to smaller spaces.
Our water-based underfloor heating systems are designed for use anywhere in the home, providing you with the comfort, efficiency and controllability of underfloor heating in every room of your home, big or small, day-in day-out.
For more information on Polypipe's Underfloor Heating systems, come in store or contact us directly