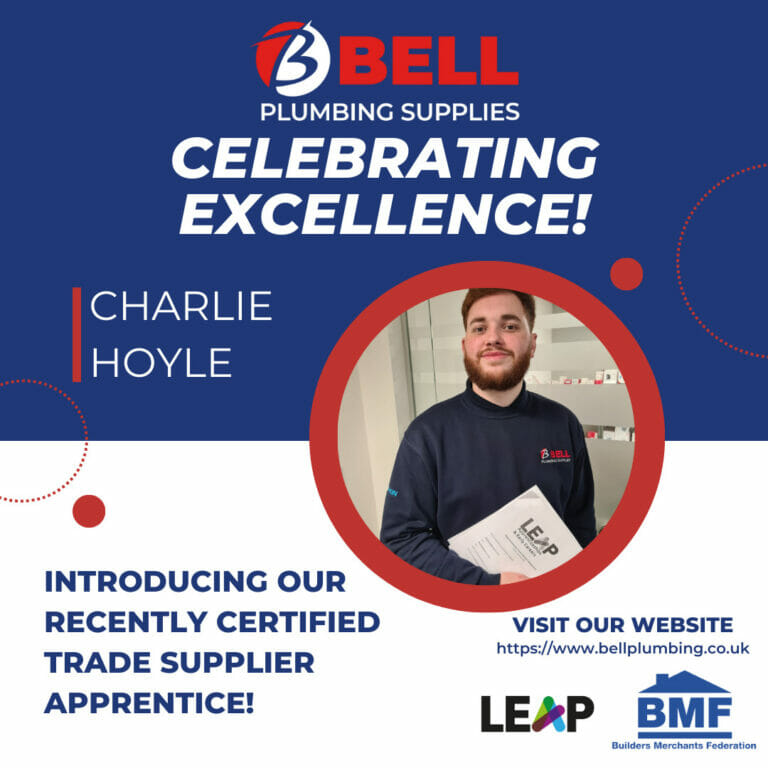 At Bell Plumbing Supplies, we're thrilled to celebrate the exceptional achievement of our apprentice, Charlie Hoyle. He has just completed his Level 2 Trade Supplier Apprenticeship with a distinction, marking a significant milestone in his career.
Charlies' success showcases the commitment and dedication we instil in our apprentices. As part of the BMF/LEAP partnership, his achievement is a testament to the quality of our training and the support he received from colleagues and mentors.
We take immense pride in nurturing talent like Charlie and look forward to more success stories as we continue our partnership with the BMF & LEAP. Congratulations Charlie on your remarkable accomplishment, we can't wait to see what the future holds for you at Bell Plumbing Supplies!