Want to be part of our Team?
As part of our future growth strategy we are looking to recruit people, who can add real value to our business:
Trade Counter Staff
Internal Sales
Drivers (long wheel based transit vans)
Previous experience in the Plumbing & Heating Industry is not essential but may be required in specific roles and potential branch management appointments.
We are always looking to strengthen our team across our branch network so feel free to apply and register your interest for current and future opportunities.
To find out more register your interest by emailing
info@bellplumbing.co.uk
Use the heading 'RECRUITMENT'
Apprenticeship Recruitment
ATA Apprentice Sales Merchant - Wolverhampton WV10 & Stafford ST16 (AD)
BMF APPRENTICESHIPS PLUS LTD
Brief overview of the role
A Sales Merchant Apprentice is required for a leading Plumbing and Heating Merchant. The candidate will start in the Warehouse and then move into all other areas of the business (Trade Counter, Customer Service, Sales, Business Admin). This is an excellent opportunity for someone looking to start a career.
Closing date
30th Oct 2020
Apprenticeship summary
• Working week
–   Monday to Friday 7.30am to 5pm. Please note hours will be capped at 40 per week for Apprentices aged 17 and under in iiii accordance with employment regulations.
–   Total hours per week: 42.50
–   (the hours are based on the candidate being over 18)
• Weekly wage
£215.00 – £250.00 negotiable
• Expected duration
18 months
• Apprenticeship level
Intermediate Level Apprenticeship
• Positions
1 available at Wolverhampton
1 available at Stafford
Full branch addresses found further below
Vacancy Description
Bell Plumbing Supplies is one of the fastest growing retailers for specialist plumbing and heating supplies in the West Midlands. Known for their exceptional customer service and technical support, Bell Plumbing invests heavily in the training and development of their team. This is an outstanding opportunity to gain a nationally recognised qualification whilst working within a leading organisation.
After full training your responsibilities will include:
Managing stock in and out (to external clients)
Picking and packing
Store transfers & stock control
Ensuring proper storage of all parts
Maintaining company documentation
Trade Counter service including customer service, sales, raising quotations and processing orders
Basic administration
Answering telephone enquiries
Additional responsibilities as industry knowledge grows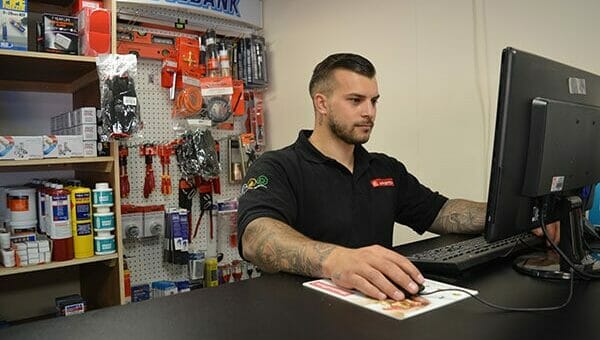 During your apprenticeship you will complete a Level 2 Trade Supplier qualification. Trade Suppliers play a vital role in ensuring an efficient flow of goods and service between manufacturers and their skilled trade customer base.
You will learn how to:
Communicate confidently to internal and external customers about the company and how it operates
Assist customers in exploring product ranges and alternative and complementary products and services
Process and record the receipt, storage, assembly and despatch of goods
As well as the Apprenticeship qualification candidates will also undertake internal professional development courses.
We are looking for someone with a genuine interest in delivering outstanding customer service. The successful candidate will be methodical with a positive attitude and willingness to learn.
**Please note that alternate Saturday morning work may be required. Manual lifting of small products is necessary on a frequent basis**.
Requirements and prospects
Desired Skills
Good maths and English skills
Confident with people
Team player
Good communicator
Personal qualities
Hardworking team player who is self-motivated
Should be well presented and operate in a clean and tidy manner
Smart appearance
Can follow procedures
Efficient
Flexible
Polite
Trustworthy
Willing to learn
Desired Qualifications
No formal qualifications necessary however candidates should note that the role requires someone comfortable with basic maths (measuring, counting, reading numerical product codes etc.) and English (emailing customers, preparing invoices, researching products).
Questions for candidates
First question
How will you travel to work each day and how long will it take you? Do you have a full UK driver's licence? This is desirable but not essential.
Second question
Why do you feel you are the best person for this apprenticeship?
About the employer
Employer
BMF APPRENTICESHIPS PLUS LTD
Description
BMF Apprenticeships Plus is an Apprenticeship Training Agency that will employ the Apprentice on behalf of this Supplier/ Merchant Branch. This is an excellent opportunity to join a leading organisation.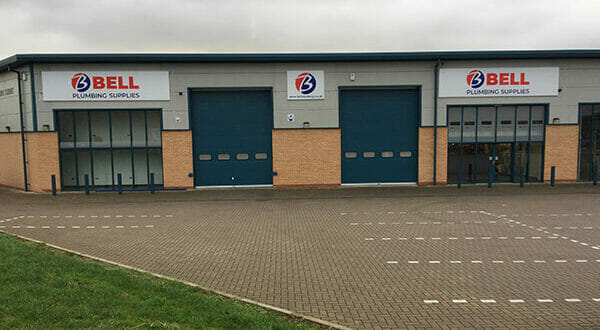 Address for Wolverhampton branch
Unit 15-16
Merryhills Enterprise Park
Park Lane
Wolverhampton
WV10 9TJ
Additional location information
Bell Plumbing Supplies
Address for Stafford branch
Tollgate Drive
Tollgate Industrial Estate
Stafford
ST16 3HS
Training
Training provider
BMF Apprenticeships Plus Limited
Contact
Angela – angela@bmfapprenticeshipsplus.co.uk
Training to be provided
Trade Supplier Apprenticeship Level 2
Functional skills if required
End point assessment
The vocational and academic training aspects are separated and delivered by separate teams.
Vocational training and assessment are conducted, more often than not, onsite according to the employer's wishes. Notice of dates is agreed well in advance of a site visit.
Training and assessment are conducted both on and off the job, according to the needs of the course and the learner. Every effort is made to ensure the best result is achieved by the learner.
Apprenticeship standard
Trade Supplier