Exmouth, Contemporary Self Build
Cool Atmosphere for a Grand Design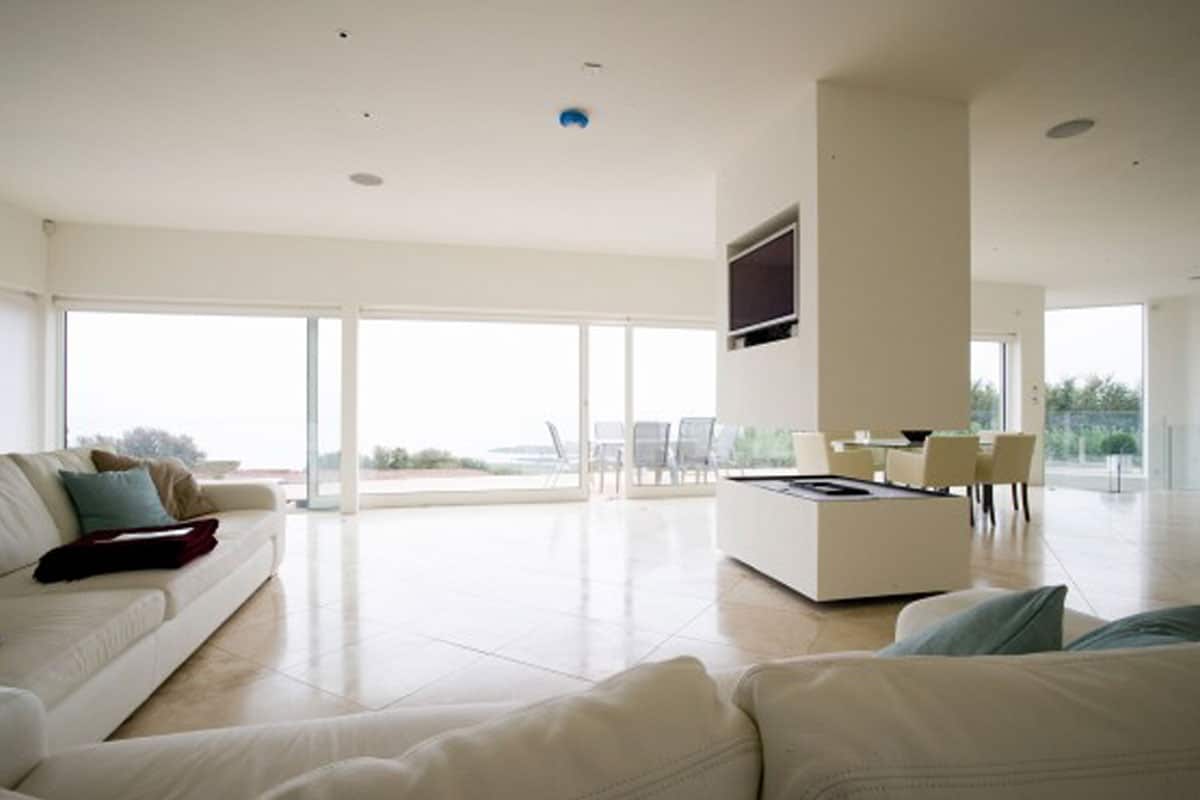 Benefits
Even temperatures across the rooms
Very quiet
Discrete supply outlets
Flexible design and installation
"We decided to have air-conditioning at a very late stage of the build and presented Unico with a serious challenge! They concealed the system exceptionally well and, with so much glazing in the property, it is inconceivable to see how we could have managed without it…"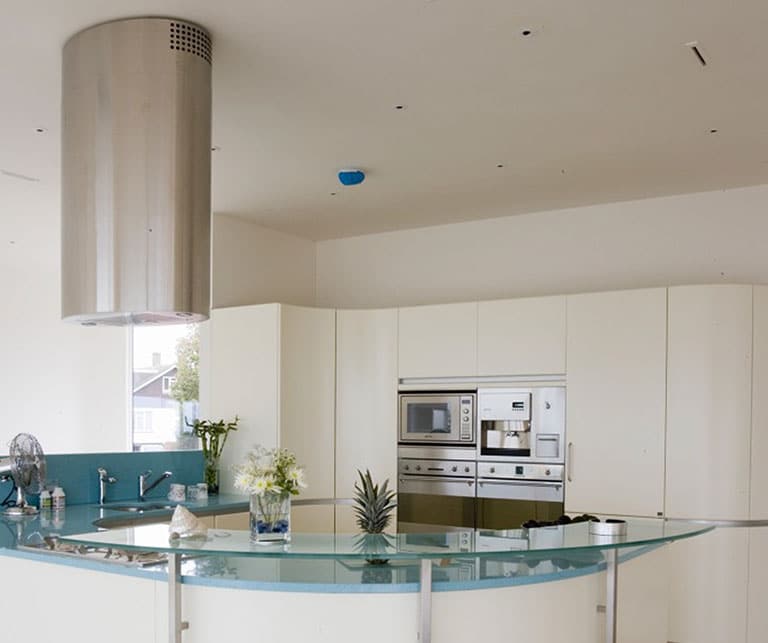 "We believe we ended up with the Rolls Royce of systems. The system is very quiet - you would hardly know it was there."
- Julie Veysey
Built on the beachfront at Exmouth, this property has a Unico System at its core and was featured on the Grand Designs television programme.
With a large frontage constructed from glass, the property needed a comfort system that would provide responsive and effective cooling and heating.
A 14kW Unico System is installed throughout the loft area to provide heating to three bedrooms including the Master Suite, Hallway gallery and a small annex with an additional bedroom and Kitchenette. The flexible supply ducts connected to discreet, ceiling mounted outlets provide the perfect comfortable environment to the entire Upper Floor.
The Unico System is connected to a Panasonic Air to Water Heat Pump which provides energy efficient heating whilst at the same time allowing the owners to benefit from the Renewable Heat Incentive payment scheme.
The system provides individual temperature control to five separate zones with variable speed operation.
The Unico System EC fan motor along with the heat pump provides extremely low running costs in this off-grid location.